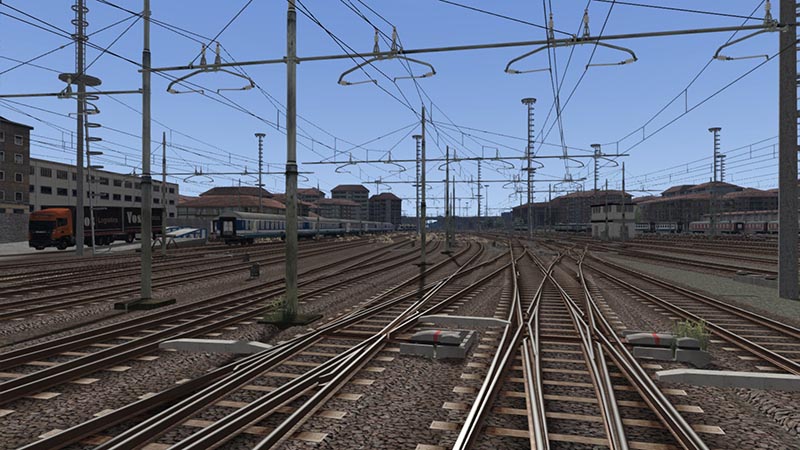 The new Beta release of the route with all the optimizations and changes that was become necessary after the publication of the beta 4 is under testing.
I would say that the situation seems to have definitely improved, and the critical points of the previous version eliminated.
In general, the route is more fluid, occupies much less resources in critical areas of the Turin hub, and the landscape has been optimized in some areas that seemed unfinished from the train cabin.
The addition of static rolling stock then made the big yards a little more alive without worsening the performance.
Some protection signals of particularly important stations such as P. Susa have also been modified and the ground has been lowered in the other underground stations to allow the placement uf rolling stock in scenario creation.
Last but not least, the catenary of Torino P. Nuova, Lingotto and San Paolo has been completely revised to make it more real, like all the rest of the route that had already been tuned by the friend Obelix73 from Rotabili Italiani
.
If testing continues smoothly, I can finally think of being able to officially publish the route by Christmas.
In the meantime on this site and then on Rotabili Italiani all the asset packs necessary for its operation will be published as separate installers .