While waiting to find out if and when the editor for TSW will be available, and hoping it will give all the flexibility and power that UE4 makes available, I have, as a neophyte, started doing some experiments to understand the power that Unreal gives us.
Having said that I have no previous experience with the graphics engine, I was however impressed by how many are the creative possibilities that are available. So endless that you really just have to have something in your head, and somehow you can find the way to make it real.
As a first experiment I tried to create a low maneuver signal, with the aim of optionally deciding whether or not you want the cage, what color, to manage in some way an aging of the textures, to choose between an old metal version with traditional lamps and a new plastic version with LED lamps. Having the ability to "print" a number, and lastly, make sure that the textures are always "different" to give the object that variability that is missing normally …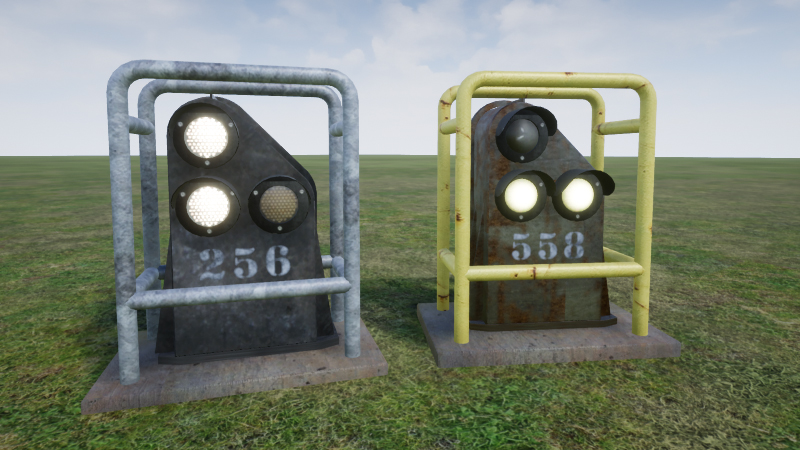 Having said that it remains an exercise, because all this may not be implementable in the editor, it is certainly impressive the huge graphic improvement compared to TS.
Below is a short video of the settings and changes described above.